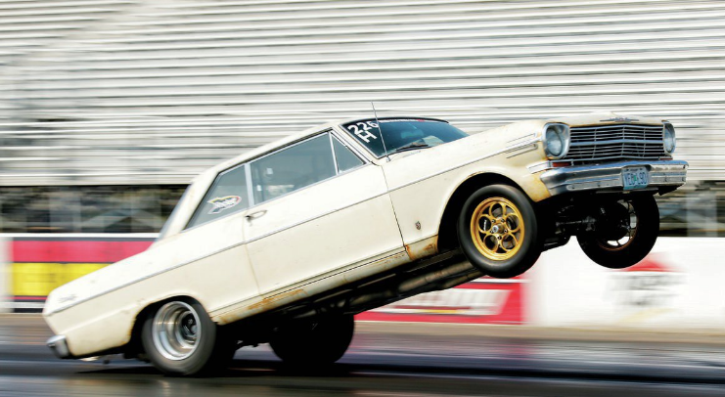 Wheelstanding 8-Second Chevy Nova!
With its sleeper look, full interior and 3500 pounds the "Crusty Nova" was one of the cars to admire at Drag Week 2016 and certainly impressed many of the drag racing fans including us. Powered by a 400 cubic inch small block V8 engine equipped with a set of 67mm turbochargers this Chevy Nova produces 1100 horsepower controlled by Rosler 4L80 transmission. See few awesome passes of the "Crusty Nova" filmed by 1320video during this year's Drag Week event.
Watch, Enjoy & Share!
Chevy Nova Sleeper at Street Car Takeover