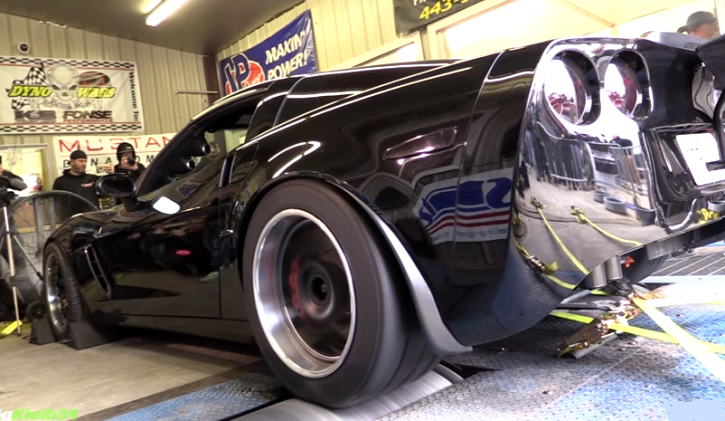 The RPM Built Corvette Z06 Is A Beast!
Powered by a 427 cubic inch V8 engine boosted by a set of turbochargers from Forced Inductions the Race Proven Motorsports built Chevrolet Corvette Z06 is equipped with All Pro heads, custom grind cam and twin air to water intercoolers. The 1200+ horsepower twin turbo Black Z06 Corvette is controlled by Holley EFI and all the power is sent through Manual RPM transmission. Without a doubt this Vette was one of the hottest American sports cars at Fonse Performance Dyno Wars.
See the BigKleib34 video and don't forget to SHARE!
1200hp Vengeance Racing Corvette Rips Off The Dyno