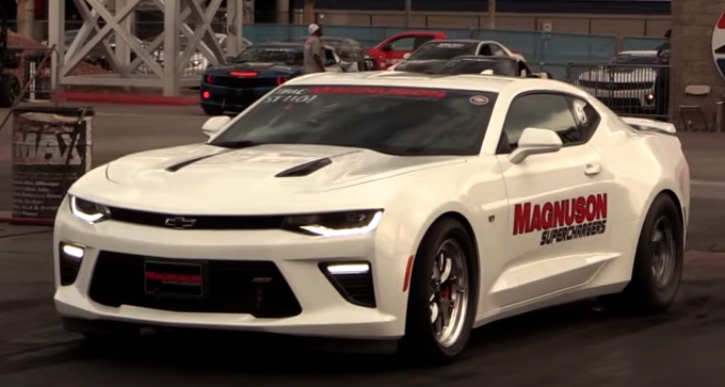 Brand New Chevrolet Camaro Scores 9-Seconds!
Here is another awesome Chevy spotted at the LS Fest West we would like you to see. This time we are talking about a brand new 2017 Chevrolet Camaro equipped with a Magnuson Supercharger and few other enhancements resulting in constant 10-Second quarter mile passes and 9.93 Seconds at 140mph being the best. Not too bad right?
Check out the BigKleib34's video and please don't be selfish – Share with Friends!
Big Bad Blown Chevrolet Camaro at Byron