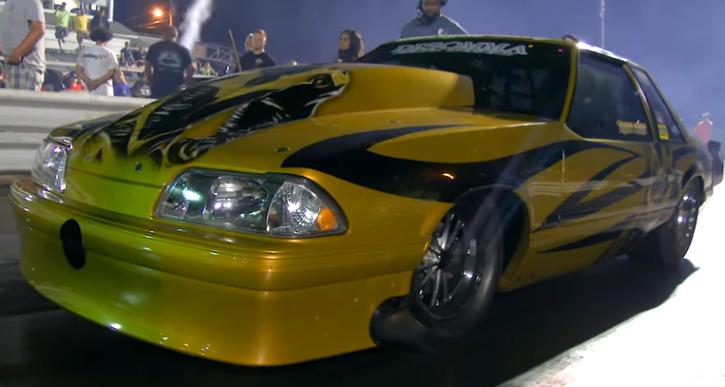 Fletcher Cox Gold Dust Mustang at Tulsa Raceway Park!
With a new insane turbo set up the Fox Body Mustang also known as Gold Dust makes some great 4-second 1/8 mile passes. Owned by Fletcher Cox and driven by Shawn Ayers this Limited Drag Radial Class Ford Mustang dominated the strip at Tulsa Raceway Park and actually set a new world record later on in April.
Check out the Urban HillBilly's video and don't forget to smack the SHARE button below!
Killer 1500hp Turbo Small Tire Fox Body Mustang