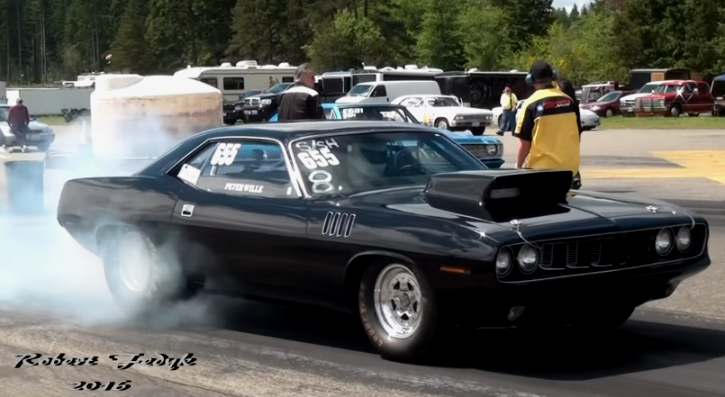 High Flyin' Cuda in Action!
Looking super clean & mean Peter Wille's Black 1971 Plymouth Cuda is one of those muscle cars that make you reminisce and think about the old school Mopar Pro Stockers that we all love so much.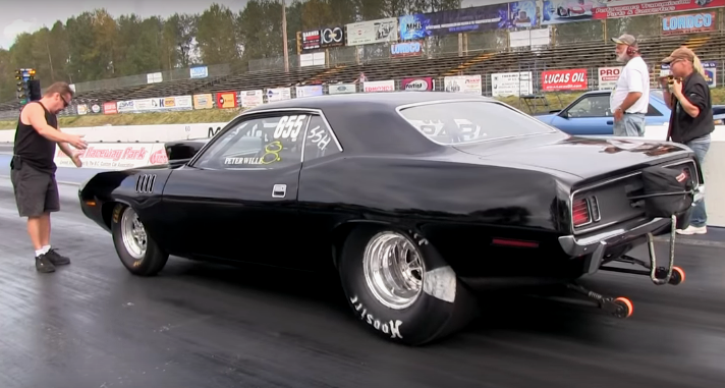 Powered by a 540 Wedge engine with Victor heads and single Dominator carb this gorgeous stick shift Plymouth Cuda stays in the 8-second neighborhood with a personal best being 8.58 at 148 mph.
Watch Robert Fedyk's awesome video to see the '71 Cuda flying down the strip!
Don't Miss Rick's 1971 Plymouth "SWAGGAR" Cuda Story