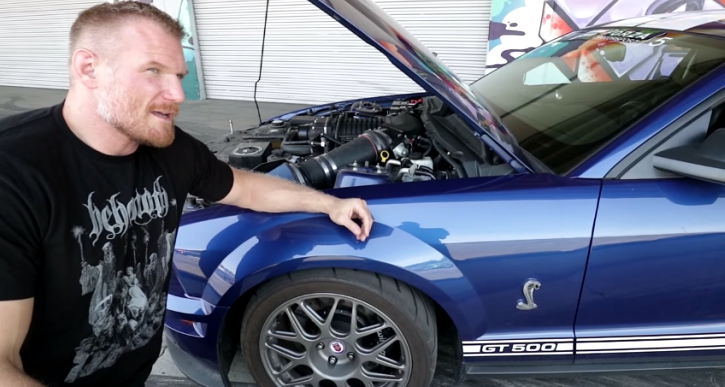 The MMA Fighter Has a Tire Shredding 2009 Shelby GT500!
Josh Barnett a.k.a "Warmaster" has a great 2009 Mustang GT500 that he has named "War Machine" and today you are going to learn a bit more about this American muscle car and see it burning rubber. His intention was to have a car that is not custom from the ground up, but rather something that most modern Mustang fans can afford.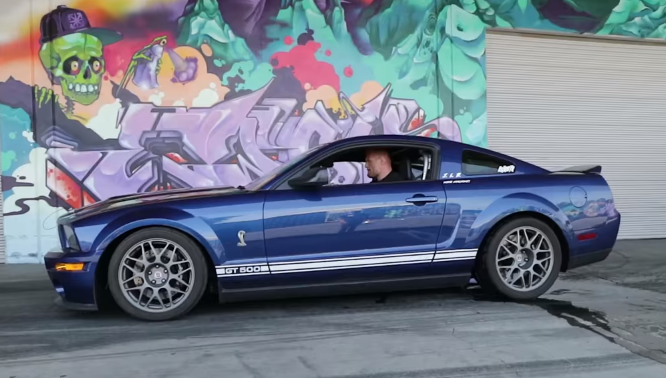 In terms of drivetrain upgrades Josh's Shelby GT500 Mustang is set on BMR suspension and rides on one piece HRE wheels wrapped in Toyo's. Inside he has installed Recaro seats and Tiger cage to keep him safe while he drives "carefully" on the streets and race tracks. Under the hood the stock supercharger is swapped with a 2.9 liter Whipple unit resulting in 700 horsepower to the rear wheels of this 2009 Mustang GT500.
Check out the Hoonigans' video and don't forget to smack the SHARE button below!