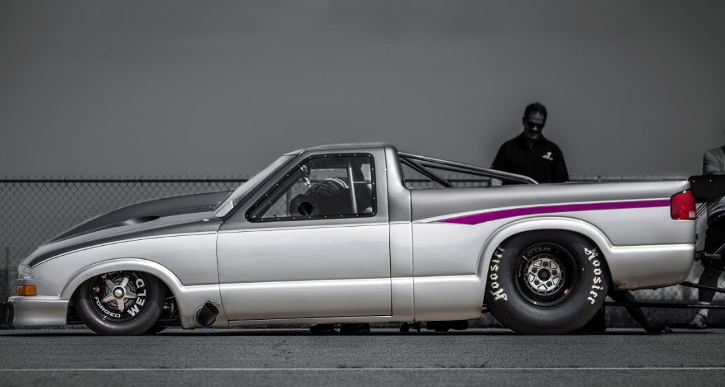 World's Fastest Street Legal Truck In Action!
I bet no drag racer is happy when he sees Larry Larson on the next lane and for sure none of his competitors at this heads up race was very enthusiastic either. He showed up with his brutal all fiber glass street legal Chevy truck (more of a promod actually) and literally murdered everyone by running the 1/8 mile for 4.19 seconds, which according to him was "Alright"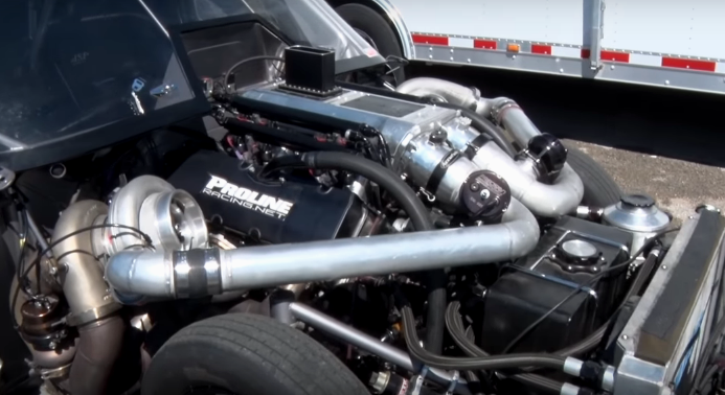 Powered by Proline Racing built V8 engine boosted by a pair of turbochargers Larry Larson said he came to test his new FuelTech FT600 system, well it seems to be working just fine. Check out the 1320video and see this insane twin turbo Chevy truck screaming down the track. Watch, Enjoy & Share!