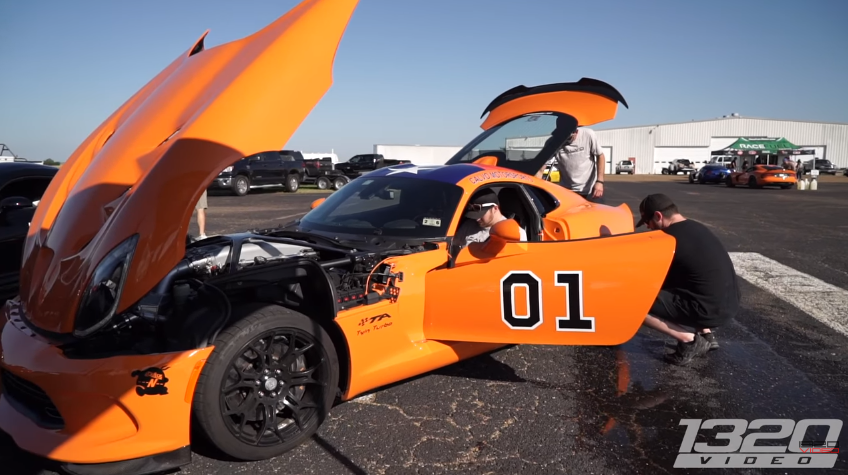 Awesome Dodge Viper by Calvo Motorsports!
The Calvo Motorsports crew showed up at the first ever Pump Gas Invitational event in Caddo Mills Texas and impressed everyone with their modern version of the legendary General Lee. Their Orange Dodge Viper not only looks awesome but flies like a rocket down the air strip as well.
With its full potential being 2300 horsepower the Calvo Motorsports Turbocharged Dodge Viper makes the incredible amount of over 1600hp running on 93 octane fuel and goes as fast as 190 mph. Check out the 1320Video to see this outrageous American sports car in action and don't forget to SHARE!