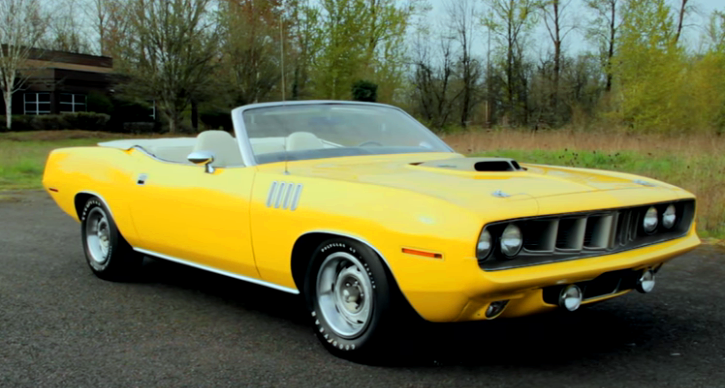 This Drop Top 1971 HEMI Cuda Is One Of Only Eleven!
It doesn't take too long to figure how valuable this Mopar is. The combination of Lemon Twist Yellow E-Body, stunning White interior, convertible top and mighty 426 HEMI V8 under the hood is simply spectacular even if you are not so much into Plymouth cars.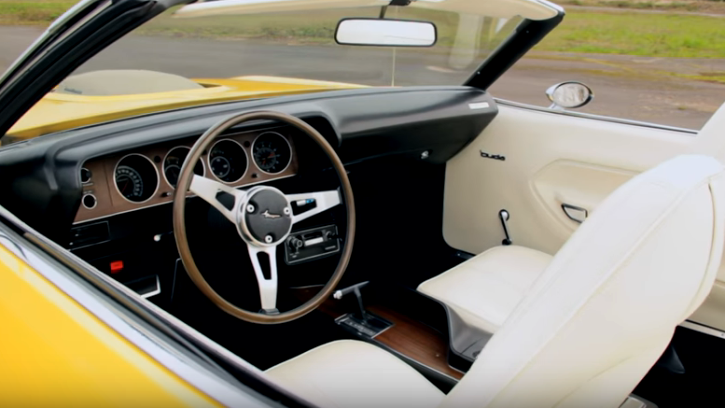 Out of the 374 Convertible Cudas produced in 1971, this is one of the eleven powered by the Big Elephant, which makes it a very rare and collectible classic muscle car. It might look very familiar to some of you Mopar fans and that's because this particular Lemon Twist 1971 Plymouth HEMI Cuda Convertible was the inspiration for the one used in the Nash Bridges TV show.
Kevin Oeste tells the story of this muscle car. Check it out and don't for get to SHARE!