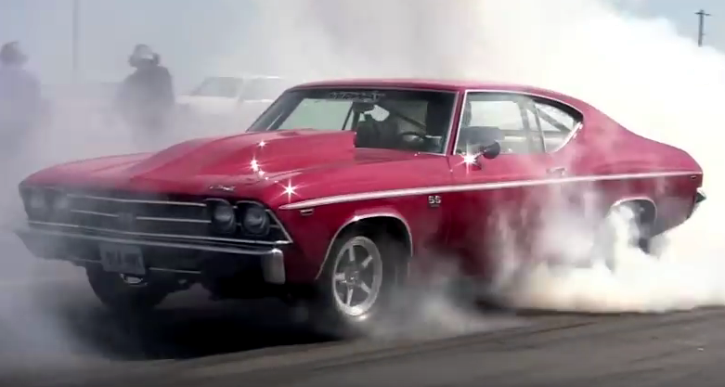 This '69 Chevy Chevelle Is Clean & Mean!
This 1969 Chevrolet Chevelle is a muscle car to admire. Flawless Red paint, cowl hood, nice wheels and tires combo she is both beauty and a beast. And when I say beast I am referring to the healthy 540 cubic inch V8 motor under the hood. The combination of Big Block and driving skills allows this 1969 Chevelle SS to run the 1/4 mile for 9 seconds and eat couple of Mustangs for breakfast.
Check out this awesome video and don't forget to smack the SHARE button below!