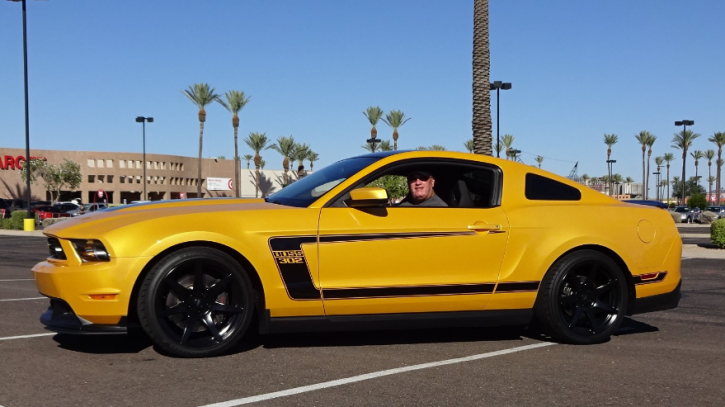 Yellow Blaze 2012 Mustang Boss 302 – What a Car!
Owner of two modern Boss 302 Mustangs Troy Messina reminds us how to truly enjoy muscle cars, by driving those on a daily basis. Already owner of a 2013 model when Troy retired he figured it's time to get another Ford Mustang and guess what he buys another Boss 302.
Wearing a wicked Yellow Blaze Metallic color complemented by Black accents, stripes and Shelby GT350R style wheels Troy's 2012 Mustang Boss 302 looks awesome, sounds mean, runs fast and turns heads everywhere it shows up. I don't know about you, but I would love to have this pony as a daily driver.
See the interview with the owner for the whole story. Watch, Enjoy & Share!
Story Of The First Modern Mustang Boss 302