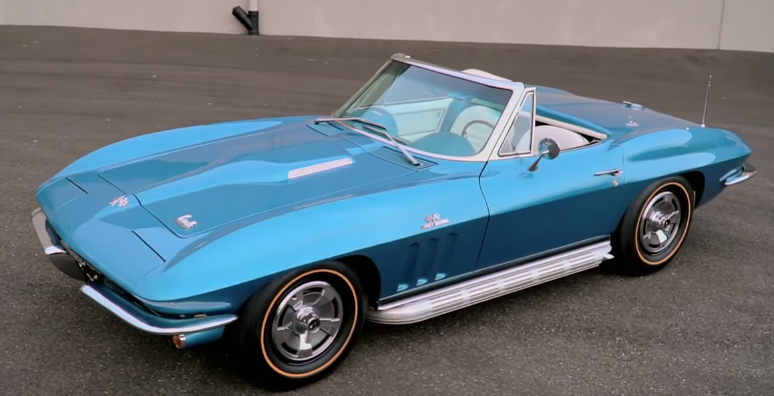 Spectacular 1966 Corvette 427 Collector Car!
I believe you will agree that the mid 60's Stingray Corvettes are some of the most beautiful classic sports cars ever built in the United States. This particular example impress with stupendous combination of Nassau Blue body and White interior, but there is more.
This 1966 Corvette Roadster is fitted with the best GM Big Block engine of its time. The L72 – coded Stingray Corvette sports the 425 horsepower 427 cube motor backed by a 4-speed manual and sets the tires on fire with ease.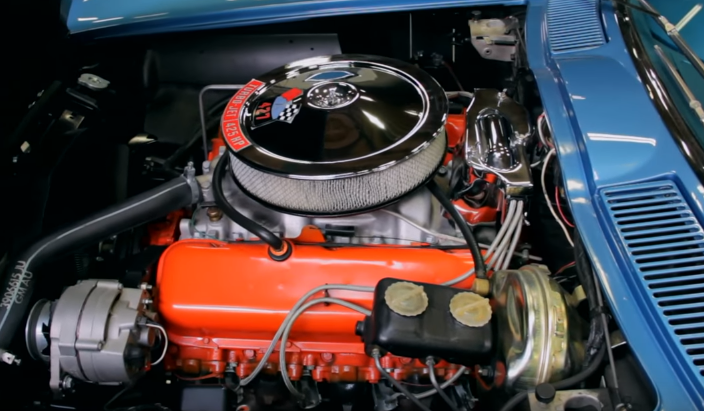 Currently part of the Brothers Collection this astonishing 1966 Corvette is in top condition and if you want to learn all about please check out the video brought to you by V8TV. Watch, Enjoy & Share!