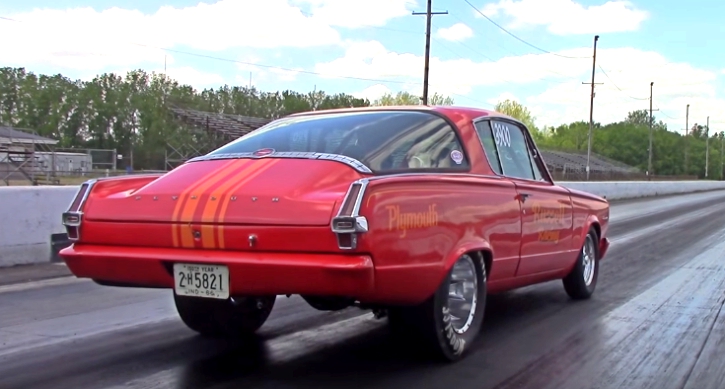 Russel Racing 1966 Barracuda Super Stock In Action!
If you love old Mopars and Super Stock drag racing you surely love this little Plymouth cars as well. Watch the beutiful Russel Racing 1966 Plymouth Barracuda Super Stock pulling a few 10-second quarter mile passes during the Mopar Chrysler Power Classic drag racing event at National Trails Raceway.
We hope you enjoyed the video and if you did please don't be selfish – SHARE!
Evil Nitrous Fed Plymouth Barracuda In Action