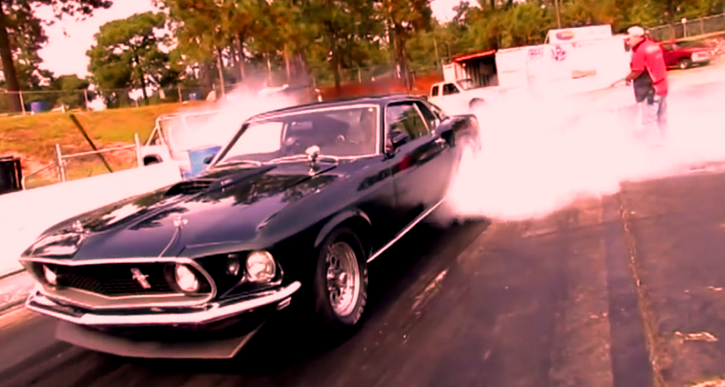 The Inspired Motorsports Built 1969 Mustang GT In Action!
Creation of the Inspired Motorsports shop that specializes in squeezing tons of power out of naturally aspirated classic muscle cars this 1969 Ford Mustang GT is a pony to admire.
Sporting a well massaged 351 Windsor V8 engine backed by a 4-speed manual Jerico transmission and having Doug G behind the wheel who seems to be a master of the shift stick this old school Mustang GT pulls some sweet 10-second quarter mile passes with ease.
Check out the video and please don't be selfish – SHARE!