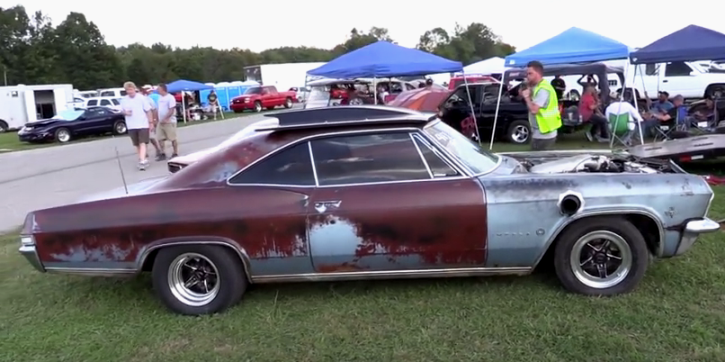 This Old Chevy Impala Has Quite a Story!
Being in the same family since brand new, this Chevrolet Impala was left on a field collecting rust for years until she was found and resurrected. The old Chevy still has Patina on it and you would never be able to tell what a beast she is until you see it drag racing.
Today this all steel Chevrolet Impala weighs 4100 pounds, sports a 370 cube LS motor boosted by a 83mm turbocharger to kick in way over 900 horsepower sent through a built 4L80 transmission.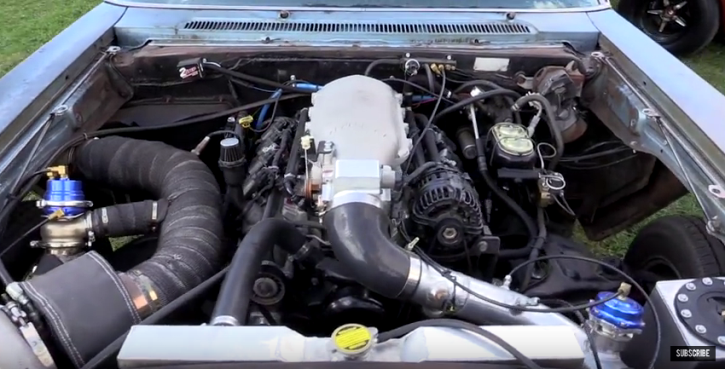 Check out the BigKleib34's video to see this barn find Chevy Impala pulling low 9-seconds quarter mile passes during the Holley LS Fest and of course don't forget to SHARE!