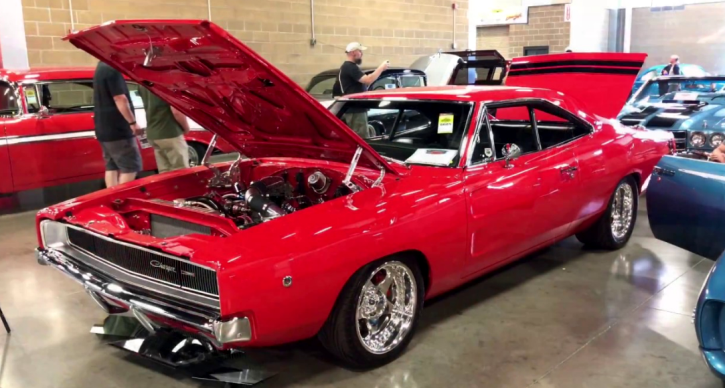 Super Clean 1968 Charger Custom at GoodGuys!
Yes it is a show car, but certainly not overdone and I think every Mopar fan will be thrilled by this custom built 1968 Dodge Charger. I mean what's not to like: Killer body work and Viper Red paint job, awesome stance, wheels polished to perfection that fit just right, the appearance of it is just breathtaking.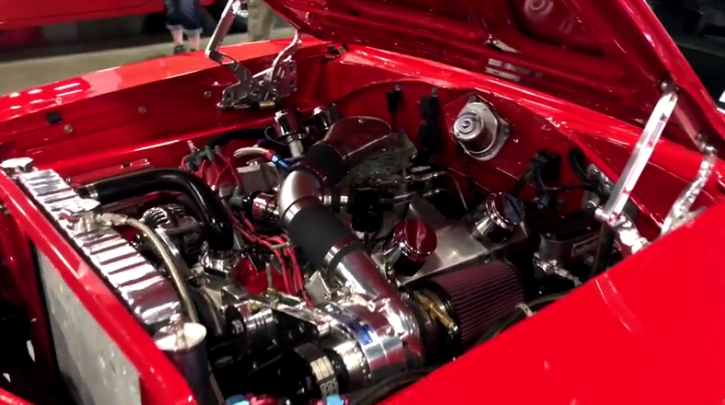 This 1968 Dodge Charger show car interior looks super clean as well and in fact it's in factory style, but how about the engine compartment? Extremely well detailed and fitted with F1 Procharged 440 producing 1100 horsepower and 1000 pounds of torque sent through 727 Torqueflite transmission.
Check out the walk around video and don't forget to SHARE!