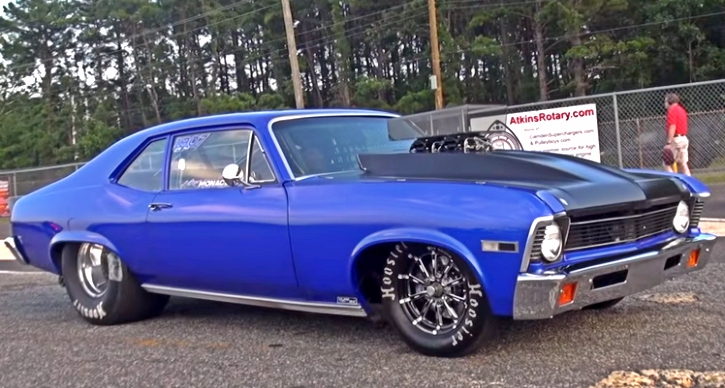 Blown 1971 Nova Looks & Runs Great!
I don't know about you guys, but only the look of this outrageous 1971 Chevy Nova gives me adrenaline rush. She rocks a beautiful paint, sits on Hoosier's on all four corners and hides a monstrous blown V8 motor under the 6-inch cowl hood. On top of all that this Blown Chevy Nova launches with awesome wheelstands and have no problem pulling low 9 second quarter mile passes at nearly 150mph.
Check out the TalonTSi97 awesome video to see this Chevy Nova in action!
---
You May Also Like the Bryan's 540 Big Block Chevy Corvette Video
---
---

---