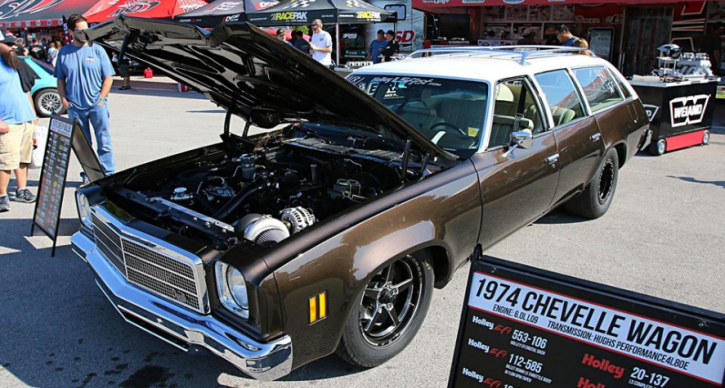 Family Trips With This '74 Chevelle Wagon Must Be Fun!
I bet some of you didn't even know that there is such thing as Chevrolet Chevelle Station Wagon and this turbo grocery getter is probably the coolest example you will ever come across. I'm also sure that the hard core Chevy fans have seen this wicked 1974 Chevelle Wagon before as it was present at the latest Holley LS Fest events and has always attracted a lot of attention.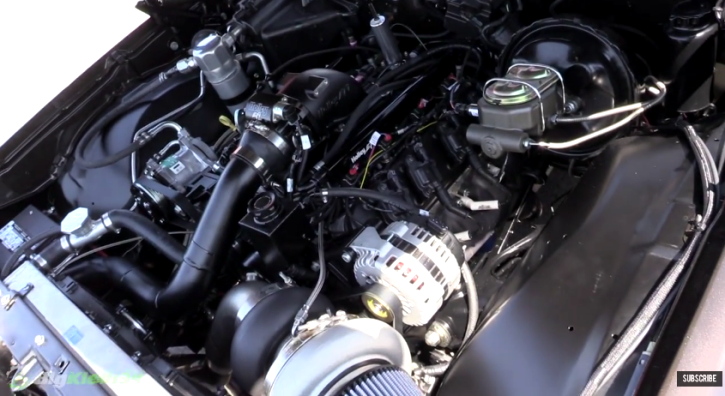 The 1974 Chevrolet Chevelle Station Wagon sports a 6.0 Liter V8 motor boosted with 76mm turbocharger and of course dressed with some goodies from Holley Performance. Not sure how much power and boost this boat is capable of, but surely 10-second quarter mile time is quite impressive for its weight.
Check out BigKleib34's video and don't forget to smack the share button below!
Nasty Chevy Vega Wagon Wheelstander