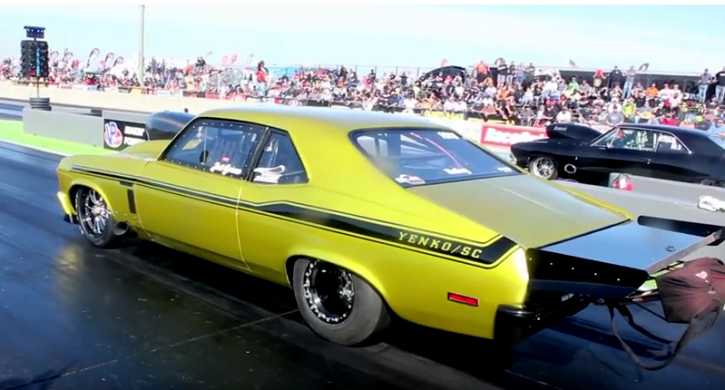 See This Stunning Chevrolet Nova Drag Racing!
With its Yellow and Black color scheme this evil Chevy Yenko Nova can be noticed from a mile away and once it gets closer it is more than obvious she is all business. Packing a Nitrous breathing monstrous big block V8 engine this Yellow Chevy Yenko Nova literally flies down the track.
Check out the video brought to you by Jmalcom2004 and don't forget to SHARE!
800hp Twin Turbo Chevy Nova Sleeper