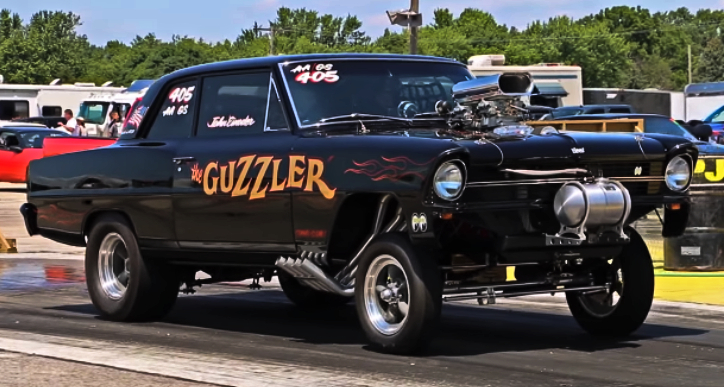 I know not everyone like them gasser cars, but John Einoder's blown 1967 Chevy Nova a.k.a "The Guzzler" is one wicked ride certainly looking a lot better than most gassers. It's super clean appearance and the blown 427 Chevy V8 under the hood is just a very cool combo achieved by the builders at B'z Rods.
This video of "The Guzzler" 1967 Chevy Nova gasser was filmed by my man James Hrovat (VictoryRedColorado) back in July of 2015 when John Einoder prepares for the 6th Annual Meltdown Drags at Byron Dragway. I know some of ou won't be impressed by the 9.6 ET, but I've seen "The Guzzler" 1967 Nova running high 8's before so don't hate, but rather hit the Like!
---
Did You See The Blown 850hp Chevy G10 Boogy Van Yet?
---