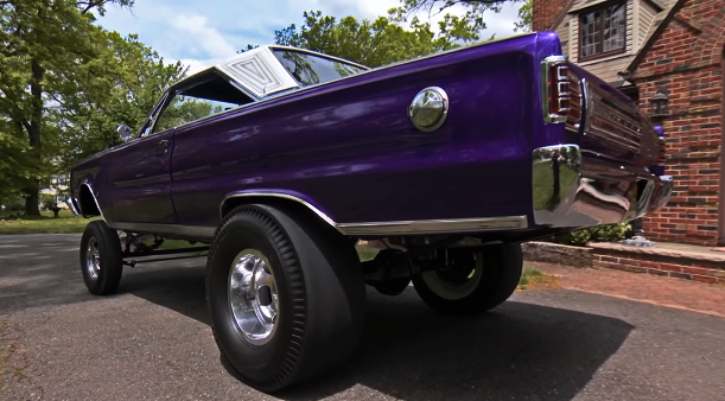 Jeff Bornstein who is a member of the New Jersey Dead Man's Curve hot rod club has acquired this 1966 Plymouth Satellite from California with the intention to use it as a donor car. But you wouldn't expect to see a sky-high gasser as a result of his idea to build something goofy, right?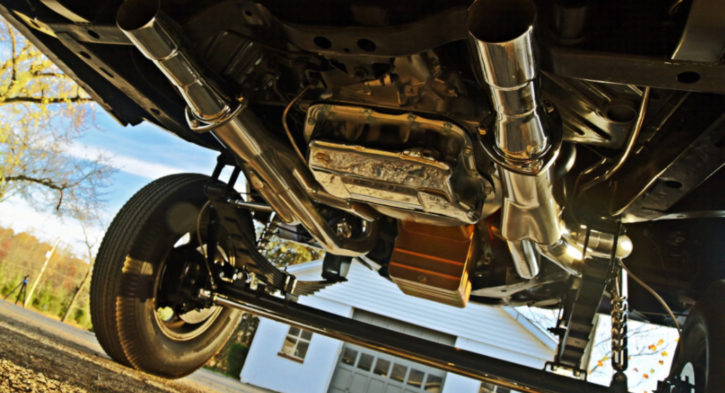 The body and interior of Jeff's 1966 Plymouth Satellite gasser are pretty much original apart of the killer paint job and few little custom touches inside the Mopar. No need to tell you there is nothing original left suspensionwise, but there is few words to say about the powerplant.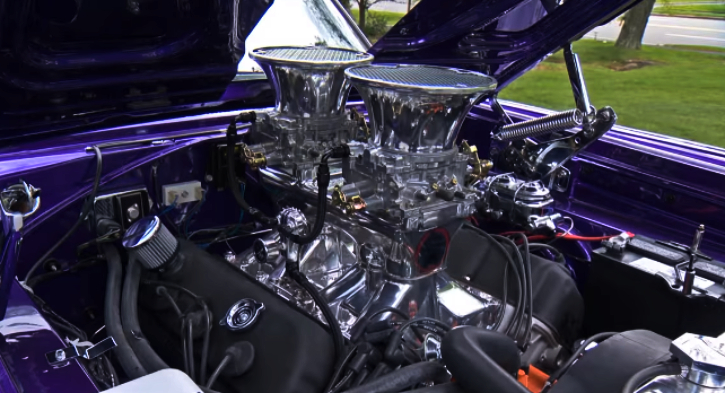 While you can see a few 426 HEMI badges on the Perfect Purple '66 Plymouth Satellite, Jeff has actually fitted his cool gasser with huge Arruzza Performance built 572 dual quad HEMI V8 mill estimated at 750 horsepower. Check out Zlumlord's video to see this wicked Mopar up close!
---

---
---
See More Cool Mopar Stories on QHot American Cars
---