Although Nick Panaritis and his garage are based in Quebec, he is well known in the States as well. Most drag racing enthusiasts know him as Mopar Nick, and car guys who enjoy YouTube videos are fans of his channel Nick's Garage. At the age of 66 his life is still all about cars.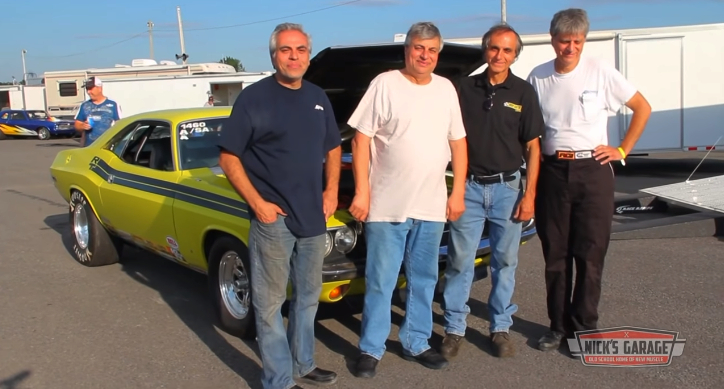 I am fortunate to know Nick and his brothers for over 40 years. You will not find a more passionate family for racing. Nick is a true MASTER of what he does and always finds time to help and satisfy his customers. – says Johhny Zonta
Today Mopar Nick is in front of the camera to share some of his NHRA racing history at the Napierville Dragway. You will also see Nick's brothers Petty Blue Plymouth Duster 400 stroker and Dodge HEMI Challenger flexing muscle at the strip so check out the video and hit the Like!