Flawless Black paint, perfect chrome, nice 70's stance and potent 454 Big Block under the hood, Darrin Fannin's 1976 Chevy Monte Carlo is a true gangster ride. Check out the video story I put together for him and read more below!
As it happens to most of us when we grow up, Darrin was feeling nostalgic about the Chevy Monte Carlo he drove in high school. It was a '77 fitted with weak 230 horsepower 305 motor, so when he came across this Black 1976 Chevy Monte Carlo powered by a strong 454 Big Block he didn't think for too long.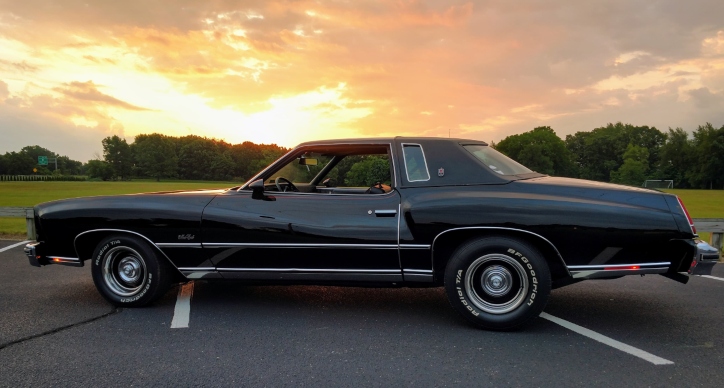 Originally from Denver the car was auctioned at Mecum and brought to Chicago where Darrin found it in 2016. Beautiful body, paint and chrome, fresh interior, healthy V8, power windows and locks, working A/C, cruise, rear defrost, and tilt wheel the 1976 Chevy Monte Carlo had pretty much everything Darrin needed.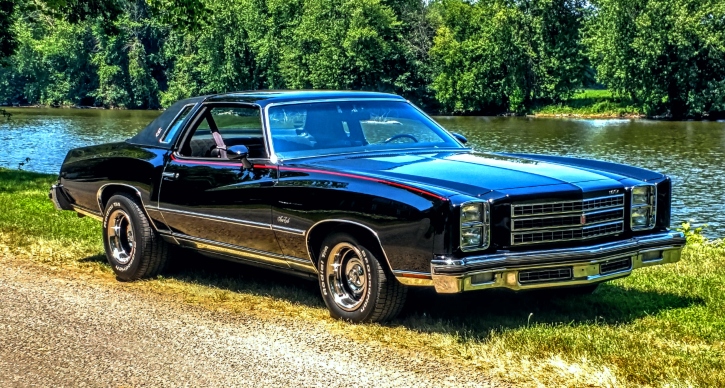 The only thing he wanted was the proper 70's stance. Darrin used 2″ spindles to lowered the front a bit and put on 15×8 Rally wheels with 235/60 tires in the front and 15×10 with 275/60 tires n the back. As you can see the 1976 Chevy Monte Carlo looks as close to perfect as it gets.
You May Also Like Arron's Turquoise Chevy Monte Carlo Story