Austin Bowers is cool gearhead from Annville PA, Lebanon who I met online. He bought the 1972 Chevy Monte Carlo several years ago with the intention to build a fun street car. After he watched the Tokyo Drift movie part of the popular Fast & Furious series, he decided to build a tribute to the Monte Carlo driven by Sean Boswell (Lucas Black). Check out the quick video I put together for Austin, and read more below.
Austin has spent about 4 years to get the 1972 Chevy Monte Carlo to its current state. While he shares the build is not complete yet, I do like the car the way it is right now, so I thought I will do a quick story on it as an ongoing project. Of course, once he takes it to the next level making it more movie accurate, it will be a much more fun toy.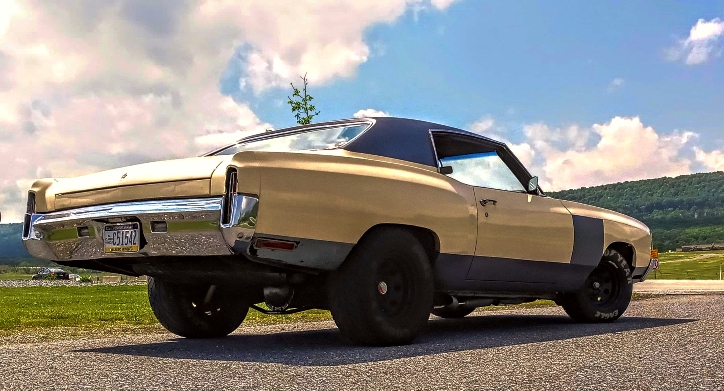 The 1972 Chevy Monte Carlo currently packs a Small Block 388 Stroker engine dressed with Promaxx Performance heads, Howards cam, forged pistons and topped with Double Pumper carburetor from Holley. Austin estimates it at around 500 horsepower controlled by B&M Slap Stick shifted TH350 automatic trans and 12-bolt GM posi limited slip with 3.08 gears. The angry voice of the '72 Monte Carlo is achieved with 3-inch pipe and Flowmaster 40-series mufflers.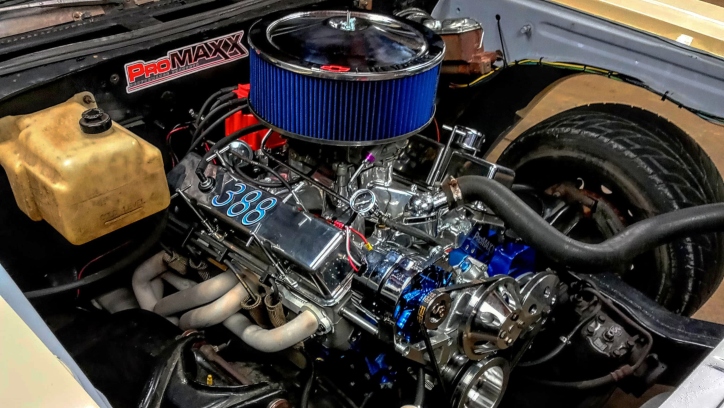 The 11 stunt cars used in the Fast & Furious Tokyo Drift movie had different engines, from 572 and 509 to Small Blocks and no engines at all. When it comes to the powertrain, Austin's future plans for his 1972 Chevy Monte Carlo include a 509 cubic inch Merlin crate engine, with transmission and rear end like the ones on the Hero car – Richmond T-10 four speed manual and 4.88 geared 12-bolt Moser Spool. He also intends to upgrade the frame, install a full roll cage and add racing seats with harness belts. I wish him luck with the build, and hope to see the Chevy Monte Carlo complete in near future.
Did You See Chris German's Chevy "Delirious" Camaro Story?