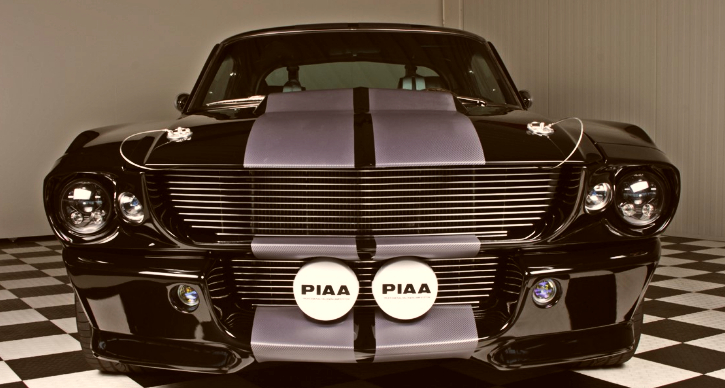 Started with an original C-code 1968 Mustang Fastback body, this is not your average GT500 Eleanor build, which in most cases would be an old car with new body kit and paint. This is a brand new muscle car built with the best components available on the market.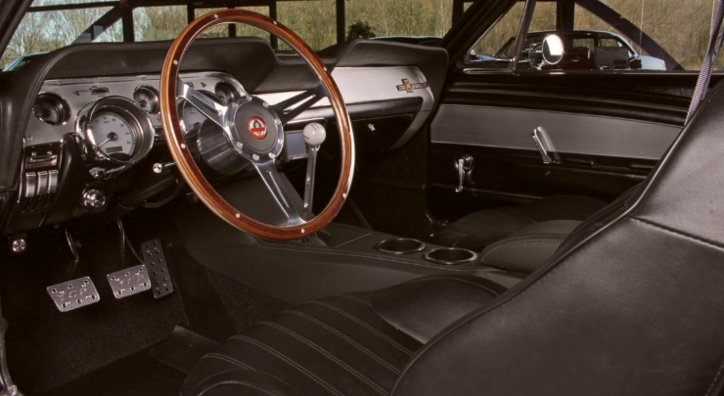 The tremendous body work and paint combined with high end custom interior already set this 1968 Mustang GT500 Eleanor build apart, but that's not all. It sports a brand new Ford 347 Stroker engine dressed with high performance goodies to produce over 500hp.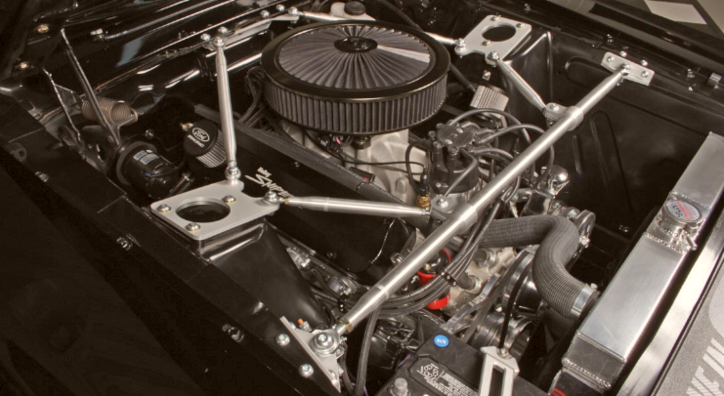 The 1968 Mustang GT500E motor is connected to 5-speed manual overdrive transmission and Strange Engineering Ford 9-inch rear end with 3.50 gears. Coming through a custom dual side exhaust system the sound of the 347 Stroker is just amazing.
This remarkable Eleanor Mustang is built by the Pedal to the Metal shop, which is based in the Netherlands and has over 35 years of experience in the American muscle car scene. We are not associated with them by any means, just sharing one extremely well executed build with fellow enthusiasts.
Check out the video to learn all about this beast and see it in motion at the end.
---
You May Also Like Bill Kramer's Outstanding 1967 Mustang GT 390 Build
---
---

---