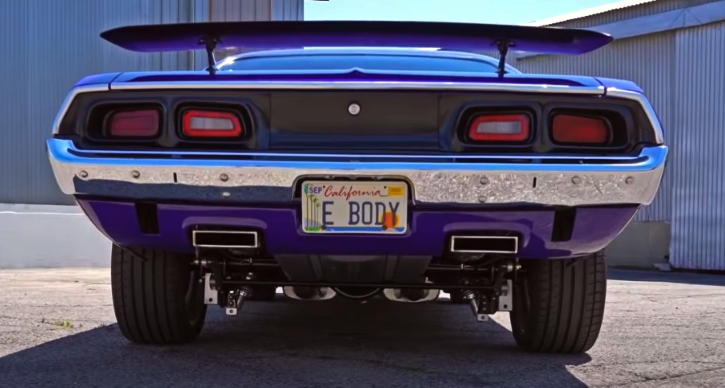 Brad has acquired this 1973 Dodge Challenger about 10 years ago as an already restored car, but the original 340 Four Barrel engine was not in great shape, so he started from there. He bought an aftermarket R3 Block Mopar powerplant, had it built to produce about 500 horsepower and then carried on with the performance upgrades, including transmission, suspension etc.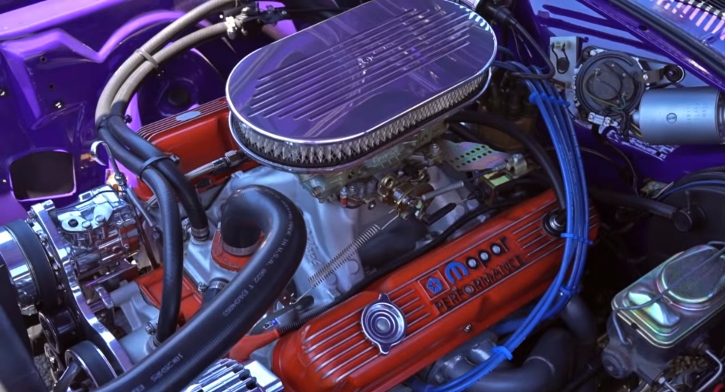 The 1973 Dodge Challenger wears a really nice Purple paint which somehow looks great with the Gold wheels. The interior is pretty much stock, and that custom exhaust sounds awesome. I know Mopar purists would disagree, but for me this is what building old school muscle car is all about; preserving its soul while doing tasteful mods to make it more enjoyable in any aspect.
Check out AutotopiaLA's video to see this sexy 1973 Dodge Challenger flexing muscle!
---
You May Also Like Lisa Caldwell's Wheelstanding 1973 Dodge Dart
---
---

---