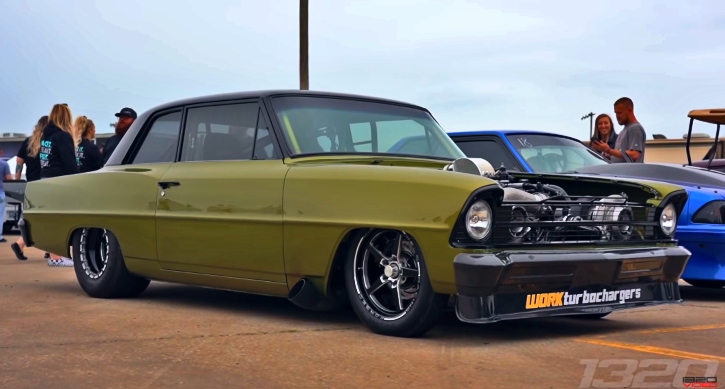 If you see this 1966 Chevy Nova parked on the street (as he drives it) you would think it is a show car. Nope, this is one immaculate looking beast running the quarter mile in 7-seconds. The paint, the cage, the engine bay etc, the craftsmanship is just awesome.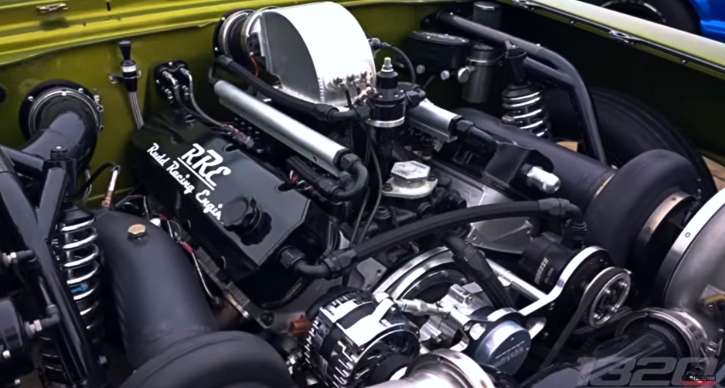 When it comes to power, this stunning 1966 Chevy Nova relies on Rudd Racing Engines built 540 cube V8 boosted with a pair of 88mm Borg Warner turbochargers. Its best ET's are 4.6 on the 1/8 mile and 7.2 seconds on the 1320.
Check out the 1320video to see this 1966 Chevy Nova drag racing at Street Car Takeover!
---
Did You See Busa's 730hp Blown Small Block 1966 Chevy Nova Video Yet?
---
---

---