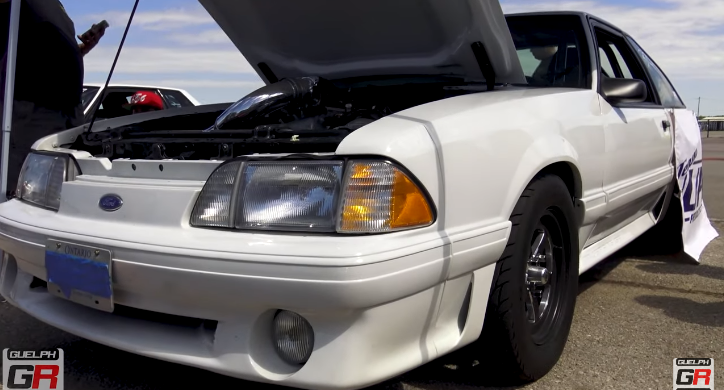 As a winter project with 100 miles on it that just debuted at the race track, this 1988 Ford Mustang GT is a hell of a street car. Powered by a 351 V8 engine equipped with F1R Procharger and paired with Powerglide transmission the Paul Silva Performance built Fox Body achieved its goal. What was the goal: Entering the 8-second club in full street trim.
Check out the Guelph Racing video to see this stout 1988 Mustang GT in action!
---
Did You See Roger Miller's 347 Stroker Powered Fox Body Mustang Video?
---
---

---