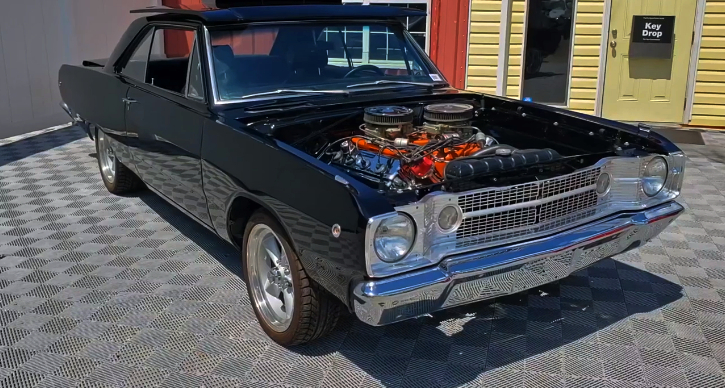 With its immaculate appearance and potent HEMI engine this 1968 Dodge Dart is one of those builds that can win trophies at shows and intimidate on the streets. A mile deep Black paint and nice stance catch the eyeballs right away, while the neat interior with Procar seats and 5-point harnesses tells you this muscle car is not built just for show.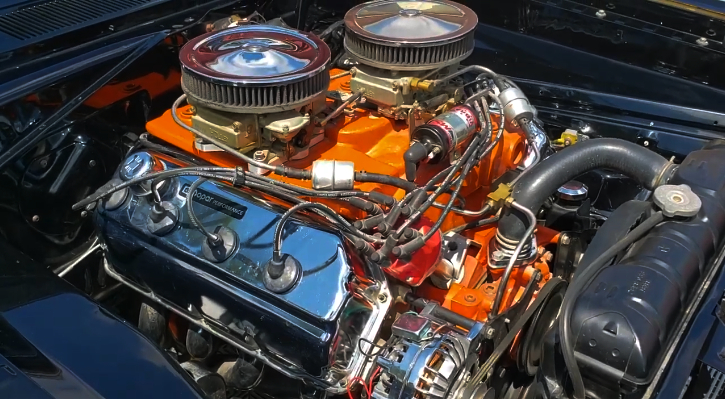 A quick look under the hood and you already know this 1968 Dodge Dart is a real beast. Fitted with Mopar Performance 426 cast iron block stroked to 572 cubes the A-body has over 600hp. The Cross Ram HEMI is topped with Dual 4-barrel Holley and dressed with aluminm heads, Ross pistons and Comp cam. The power is controlled by built 727 trans and Dana 60 rear.
Check out the Auto World of Conway video to see more of this 1968 Dodge HEMI Dart!
---
Did You See Rick & Sharma's Dodge Dart 470 Stroker Build Video Yet?
---
---

---