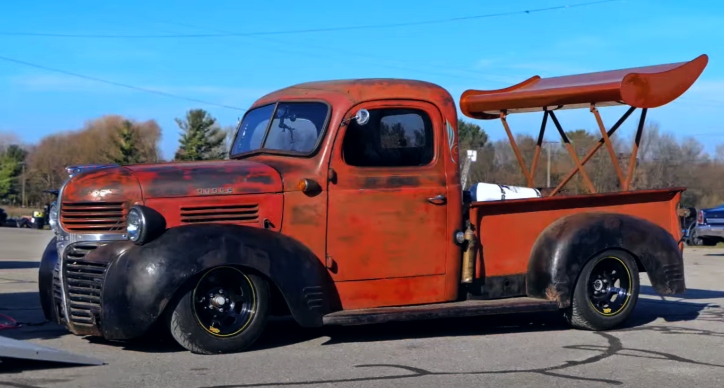 I'm always touched by stories of men who go through rough periods by building vehicles. After his Uncle Joe gave him this old truck and six months later committed suicide, Pastor Don Wickstrum of Monroe, Wisconsin kept it for a while, and then decided to build the 1946 Dodge truck as a therapy.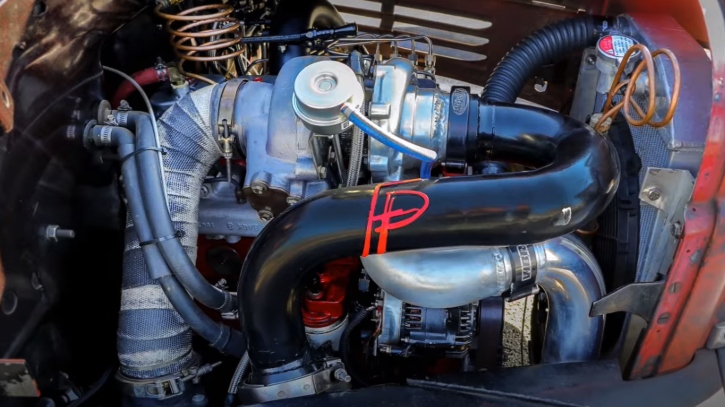 Sadly in 2018 the "Fastest Pastor" was diagnosed with cancer, sold his business and decided to focus on his health and bucket list. Part of his journey to overcome cancer was to follow his dream of racing at the infamous Pikes Peak Hill Climb. You can Google #FastestPastor for his heartfelt story.
Now check out my man James Hrovat's video to see more about the 1946 Dodge truck.
---
You May Also Like Charlie Keel's "Brain Damage" Dodge Charger Story
---