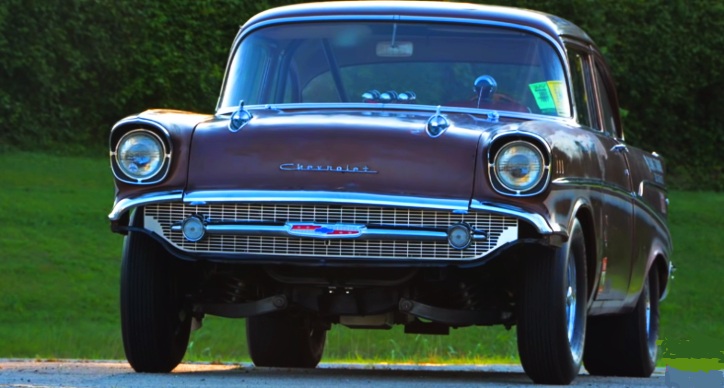 Owned and raced by Ray Portman for decades, this 1957 Chevy drag car has a great story. Still rocking its old paint, racing decals and tons of period correct parts, the Tri-Five Chevrolet is a real survivor.
After all the fun he had with it, Ray Portman parked the '57 Chevy 2-door post drag car in 1984, until he was encouraged by his two sons known as Meatball and Weasel to take it back on the road.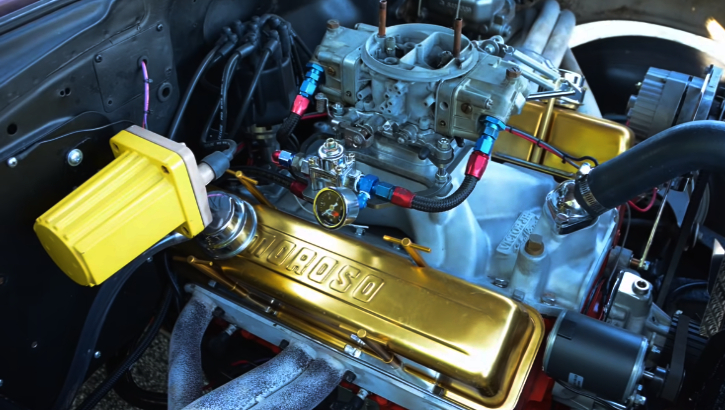 Underneath the car is pretty much the same like it was in the 70's. The engine is a 327 small block Chevy based V8 combining some old school performance parts with Victor Jr. intake and 650 Holley carb.
The Portman family had a lot of fun with the '57 Chevy at variety of Nostalgia themed events. Sadly, after a unfortunate series of events Meatball and Weasel passed away, but the car continues their legacy.
Watch the Hot Rod Hoarder's video for the full story of this Tri-Five Chevrolet.
---
Did You See Jimmy Pinskky's 350 ZZ6 Small Block '57 Chevy Story? 
---