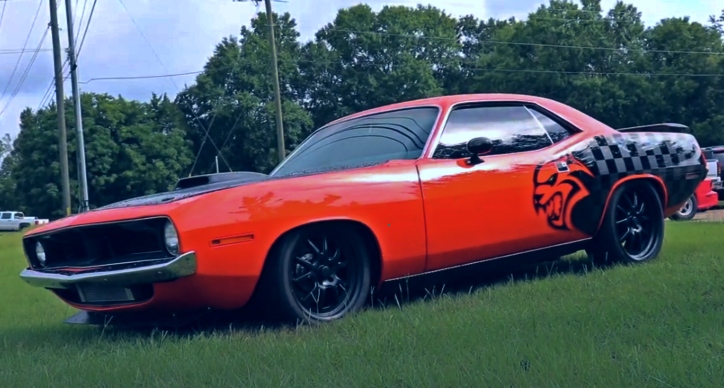 Waiting for years for the build to be complete, the owner of this 1970 Plymouth Cuda was not happy about the time it takes and the work done by the shop he left it at. So he got the guys at S.O.B Built Motorsports to pick up the Mopar and finish it. It's an interesting project, and you can definitely learn some things from it if you're planning to do something similar. The 1970 Plymouth Cuda has been modified all the way around and fitted with 2015 Hellcat Crate engine supercharged with Kenne Bell 2.8 liter unit.
Check out the video to learn all about the build and hear the Blown Hellcat sound.
---
Did You See Rick Hardee's Plymouth Cuda 572 Street/Strip Car Story?
---