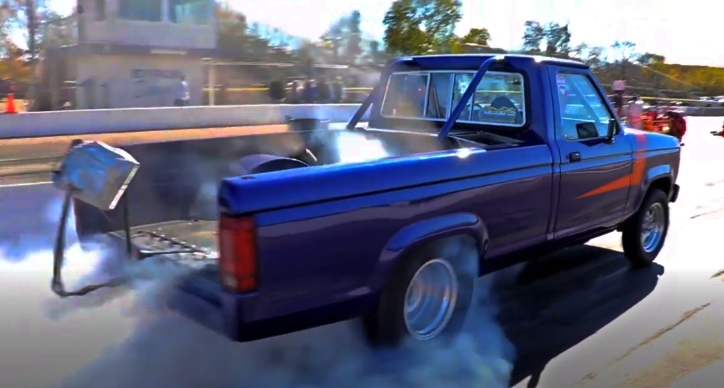 A beautiful truck built on budget that gets driven daily, pulls awesome wheelstands and runs 8-second 1/4 mile at the race track, Eric Olson's 1983 Ford Ranger is as wild as it gets.
Powered by a small block 427 Windsor stroker engine dressed with trick flow heads, blow-thru carburetor and boosted with some cheap 72mm turbos, this thing rides on leaf springs and is a true street/strip warrior.
Play my man James Hrovat's video f to see this twin turbo 427 Ford Ranger in action.
Did You See Rick McElheran's 427 FE Powered Ford Mustang Story?