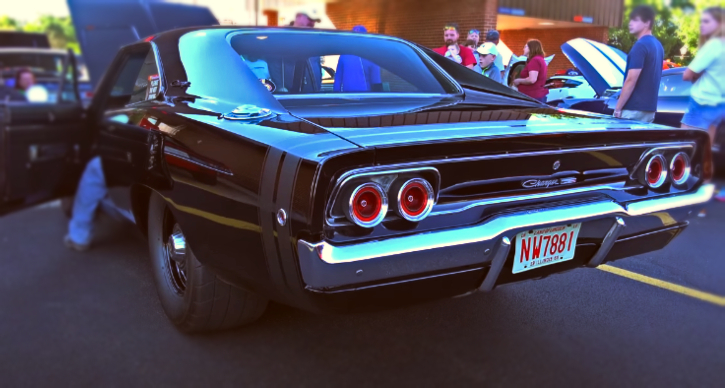 Kevin Keith from Lomabrd, IL is a proud owner of a beautiful Black 1968 Dodge Charger for more than 10 years. He loves it, takes great care of the Mopar and is working on the muscle car every winter in his own garage, but Kevin is no purist. His 1968 Dodge Charger is modified all the way around, and yet looks like a sleeper. Last thing I would like to mention is the 986 out of 1,000 points awarded at the MCACN event.
Watch the US CLassic Muscle Cars video to learn all about this 1968 Dodge Charger build.
---
Did You See the Story of the 1968 Dodge Charger "Brain Damage" Yet?
---