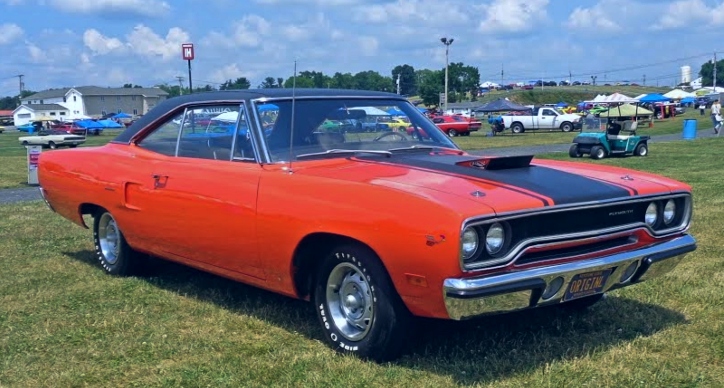 Driven until '77 and off the road ever since, showing 69,000 original miles, this rolling time machine is owned by Mike Kreiser since the early 90's. It's a Tor Red 1970 Plymouth Road Runner, which is his first of many survivor cars. Sadly, if you want to maintain a classic muscle car in such condition, you don't drive it much. But hey, they are only original once, right?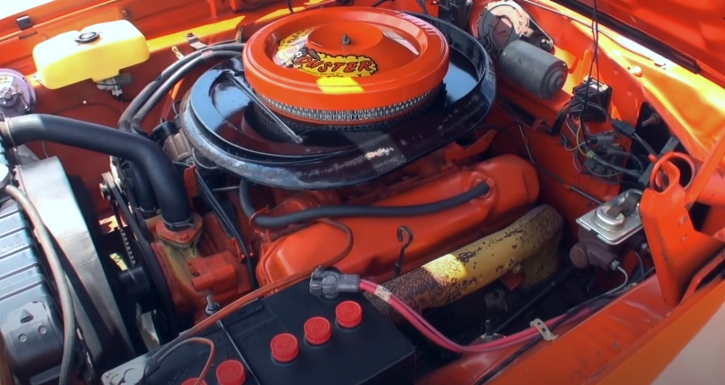 The 1970 Plymouth Road Runner is powered by 383 Big Block V8 mill mated to a 4-speed manual with everyone's favorite pistol grip shifter. Galen Govier has decoded the build sheet for Mike, so you will be able to see all details on this survivor Mopar and hear the engine roar in the video of my friend Lou who interviewed the owner at the Chrysler Nats.
---
Did You See Al Young's 1971 Plymouth Cuda Built in the 80's Story?
---