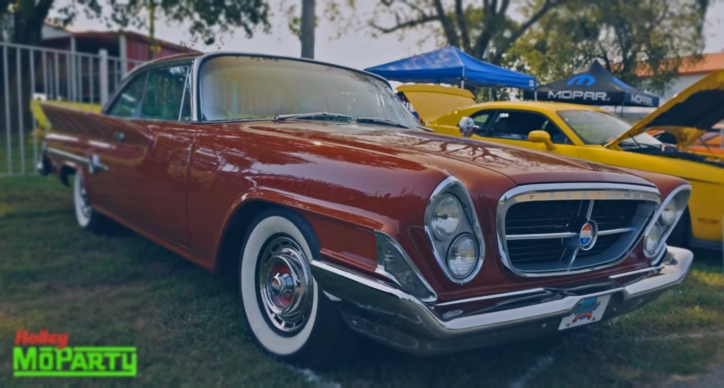 I have seen many crazy engine swaps during the years, but this 1961 Chrysler 300 fitted with a Gen III HEMI engine is something truly unique. The classic Mopar is not owned by a random guy either.
It belongs to the former Sox & Martin team member Herb McCandless, who most of you know as Mr. 4-Speed. He shares the story in front of the camera during the Holley MoParty and my favorite part is when he says: "I put 83,000 miles on it so far. I didn't build it to look at it"
Check out Holley's video to see more on this Gen III HEMI 1961 Chrysler 300.
---
Did You See the Story of SGT Scott Graham's Plymouth Barracuda?
---