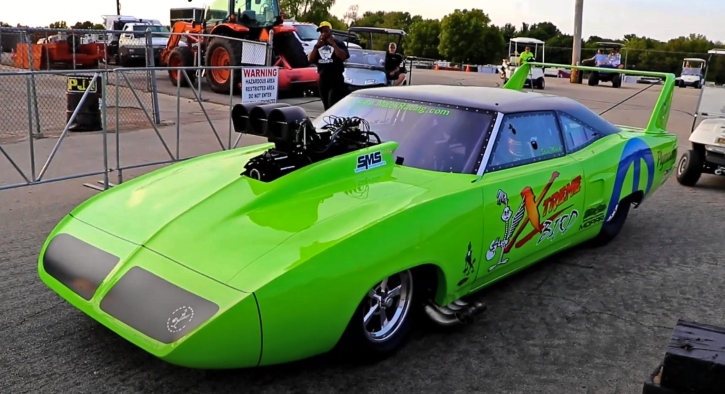 You might have seen this 1970 Plymouth Superbird campaigning in Europe as it spent several years there, but it was purchased and brought back to the States by Steve Malek and his family back in 2017. Working at Chrysler and drag racing Mopars for over 20 years, Steve is a die hard enthusiast. In fact his entire family are racers, and the Xtreme Bird's new blown alcohol HEMI engine was built by Steve and his Father. My man James Hrovat filmed them testing the new set up and running some very impressive ET's at Byron Dragway as the 1970 Plymouth Superbird is getting ready for the 2021 season.
Check out the video to see the Blown HEMI powered Xtreme Bird drag racing.
---
Did You See the Story of Rick Hardee's Plymouth "SWAGGER" Cuda?
---