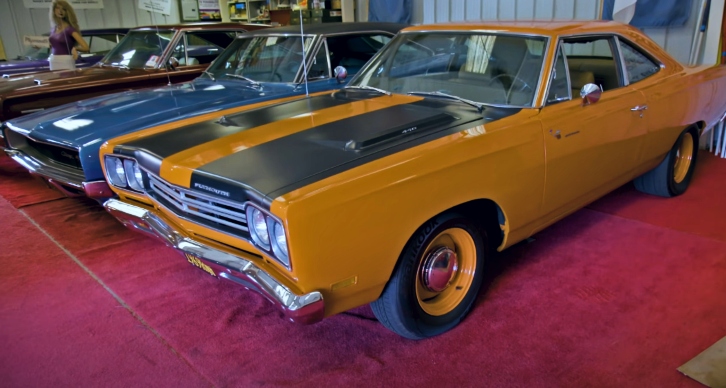 In my opinion Terry Ulmer is a man that deserves more respect than any muscle car collector in the World. The builder of Navy ships and munitions has done something very special to honor veterans and Pearl Harbor survivors and at the same time he has an amazing collection of Mopars. The Mopar Ranch is Mr. Ulmer's private residence where he hosts tours and special events for military veterans. Nicole Johnson has paid him a visit, and she was not only amazed by what she saw, but had the opportunity to drive a beautiful Plymouth Cuda.
Get yourself comfortable and enjoy Nicole's video tour of Terry Ulmer's Mopar Ranch.
---
Did You See the Story of SGT Scott Graham and His Plymouth Barracuda?
---