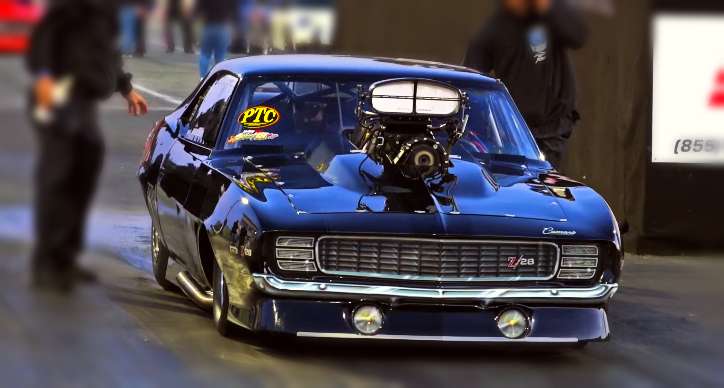 While I'm not much of a PRO 275 fan as the vehicles racing in these classes are just too wild for me, I have to admit Fletcher Cox's cars fascinate me. Of course, money is not an issue for him, but all his builds look awesome and do not disappoint in terms of performance either. This DiSomma Racing Engines powered supercharged first gen Camaro is another example as it just set a new PRO 275 World record by running 3.6 seconds at 203mph.
Play "TheRacingVids" video to see Fletcher Cox's Camaro at South Georgia Motorsports Park.
---
Did You See the Story of David Roy's Street Legal 8-Second Camaro?
---