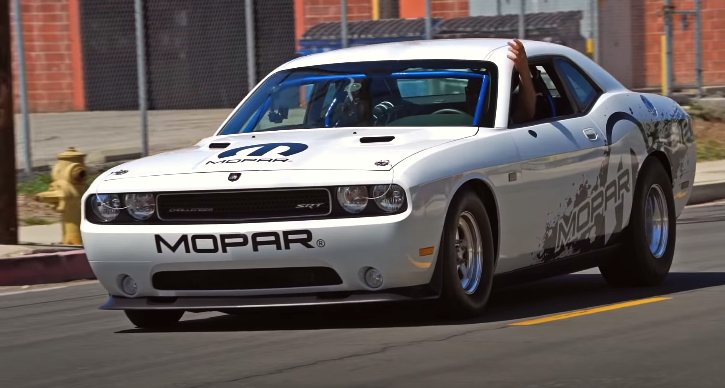 After watching this 2011 Dodge Challenger factory built drag car video I actually realized that regardless of how much American muscle cars have changed during the years, Mopars are still keeping the spirit alive. While Chevy and Ford still build drag cars, they look more like sports cars to me.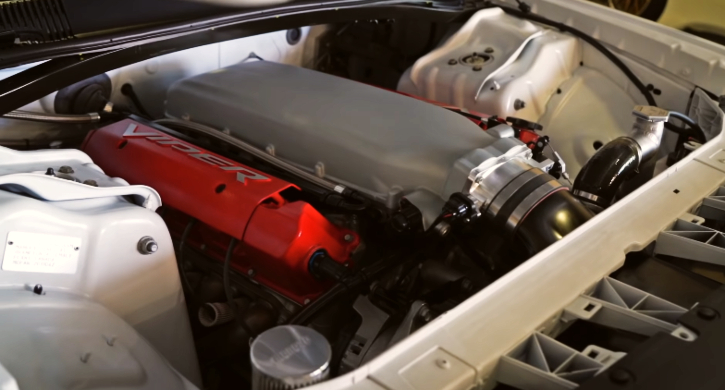 This is one of the 70 Dodge Challenger race cars produced in 2011, powered by the 512 cubic inch V10 Viper engine paired with 2-speed transmission and of course it's not street legal. However, this didn't stop Shawn an Gil from Fusion Motors to take the beast for a quick drive on the street.
Check out the AutotopiaLA video to see and hear more of this factory built Mopar drag car.
---
Did You See the Story of Clint Brunner's Dodge Dart LO23 Factory Drag Car?
---