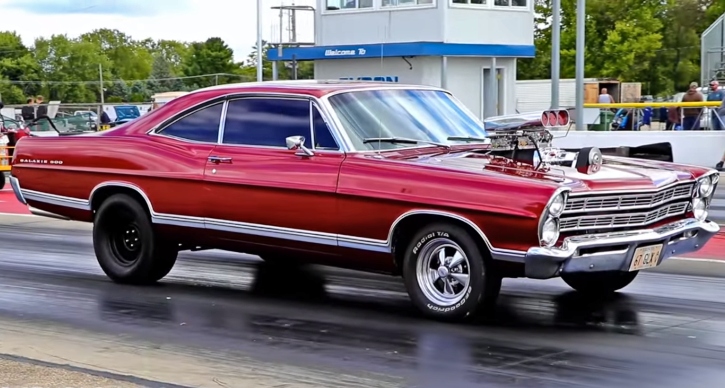 While the 1967 Ford Galaxie 500 is a big and heavy muscle car, this particular example is not only super cool looking but runs a respectable 1/4 mile as well. Powered by a small block Ford 302 V8 engine topped with 6/71 Dyers blower and paired with 4R70W transmission the 3,600 lbs Galaxie 500 is in the mid 13-seconds. My man James Hrovat filmed it drag racing a former police car Impala and a '67 Fairlane during the 500 Mile Drag Weekend at Byron.
Check out the video to see this cool 1967 Ford Galaxie 500 flexing muscle at the race track.
---
Did You See the Story of the Home Made 9-sec Ford Mustang Race Car?
---