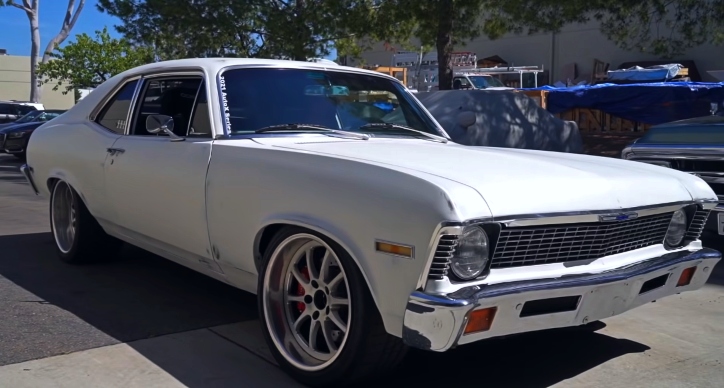 What was a 350 2-barrel 1972 Chevy Nova back in the day has now been transformed into a snarling pro touring bowtie. Mike and his brother grew up in the back seat of their mom's daily driver, then she passed away and Mike's brother got the car in high school. He enjoyed it for a while and sadly he also left this World in 2001. Few years later, Mike got into pro touring and decided to build the Chevy Nova for autocross events. Stories like this one truly inspire me and I hope you'll enjoy it as well.
Check out AutotpoiaLA's video to see and hear more of this cool 1972 Chevy Nova build.
---
Did You See the Story of Shawn McMurdy's 1972 Chevy Nova 350 Build?
---