Interesting guy, awesome car and they have a great story together. When back in 1971 a friend of Rich Kent took him to the Oswego Dragstrip he was fascinated by the action, and shortly after that he bought this brand new 1972 Mercury Comet.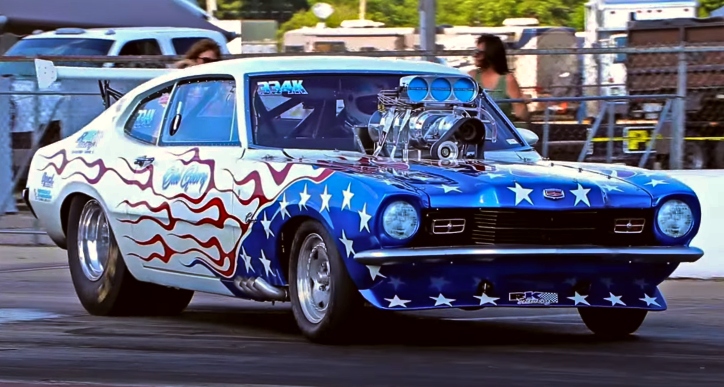 Rich started drag racing the car right away and won the Oswego Track Championships in Super Street Eliminator two years in a row (1975-76), while still driving it daily. You might remember the car from back in the day, when it was named "302much"
Retired engineer and chassis builder, but active drag racer for almost 50 years, Rich runs his own shop (Rich Kent Racing) where he transformed the 1972 Mercury Comet into a Top Sportsman car. After few glorious victories, Rich crashed the car, and spent 16 months to rebuilt it in what you see today.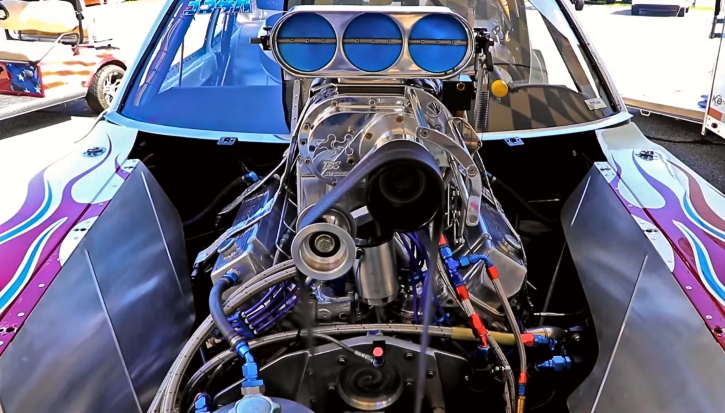 Powered by a Blown 598 Big Block Ford V8 mill, the 1972 Comet is now called "Old Glory", and just debuted with the Midwest Top Sporstman at Byron Dragway. Mr. Kent did a great show, and my man James Hrovat filmed it.
Watch the video to see this original owner 1972 Mercury Comet drag racing.
You May Also Like the Home Built 9-Second Race Car "Krazy Hoss" Story