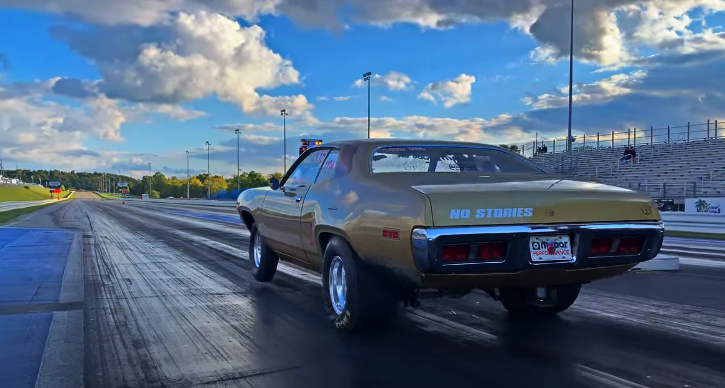 Booy Politowski has been drag racing this 1971 Plymouth Road Runner for many years. Whether you like this B-body design or not, I believe you will enjoy watching it run. It's a stout looking Mopar powered by a 440 Six Barrel Big Block V8 dressed with Bowman Performance ported Indy SR heads. In this video Booy runs on the 1/8 mile, but his nephew shares that the 1971 Plymouth Road Runner is a consistent 10-second car on the 1/4 mile.
Check out RJ Politowski's video to see this awesome B-body Mopar in action and Hit the Like.
---
Did You See the Story of Rick Hardee's Plymouth SWAGGER Cuda?
---