[cmamad id="243″ align="none" tabid="display-desktop" mobid="ad-off" stg=""]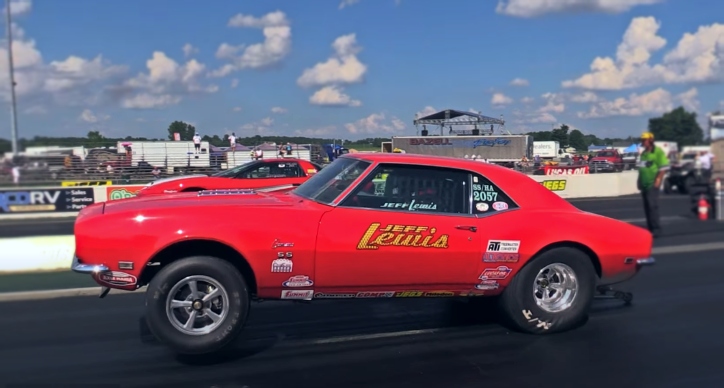 For the last 18 months or so we have been featuring couple of drag racing videos from the National Trail Raceway every week, and I hope you have enjoyed the action brought to you by RPM Army. Today we have Jeff Lewis doing two 1/4 mile runs with his Super Stock Chevrolet Camaro during the Lucas Oil Drag Racing Series Division 3 event. It's a tough looking first generation Camaro and Jeff certainly knows how to handle this beast as he dips into the 9's.
Check out the video to see the Super Stock Camaro drag racing and Smack the Like!
[wp-amp-ad type="adsense" width="320″ height="100″ layout="responsive" data-ad-client="ca-pub-2806362034903008″ data-ad-slot="8994525576″][/wp-amp-ad]
---
Don't Miss the Story of David Roy's 8-Second Chevrolet Camaro Street Car
---
[cmamad id="243″ align="none" tabid="display-desktop" mobid="ad-off" stg=""]