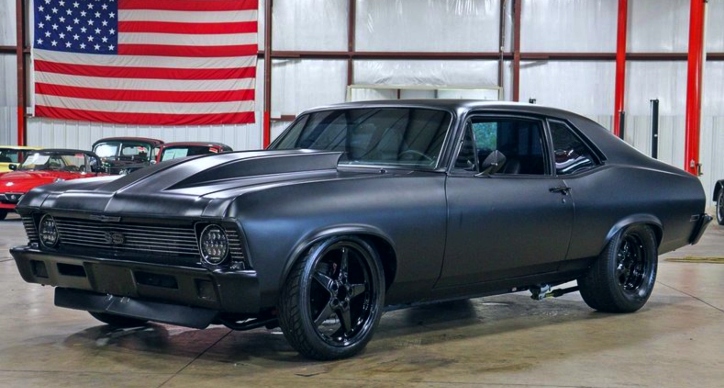 With its small size and light weight, the Chevy Nova has always been a favorite toy to hot rodders and drag racers. The build we have picked for you today is far from stock as well and it certainly gets tons of attention with its menacing appearance. Some people will say the All Black muscle car look is already outdated, but even if that's the case I believe you'll agree with me that this thing is as intimidating as it gets.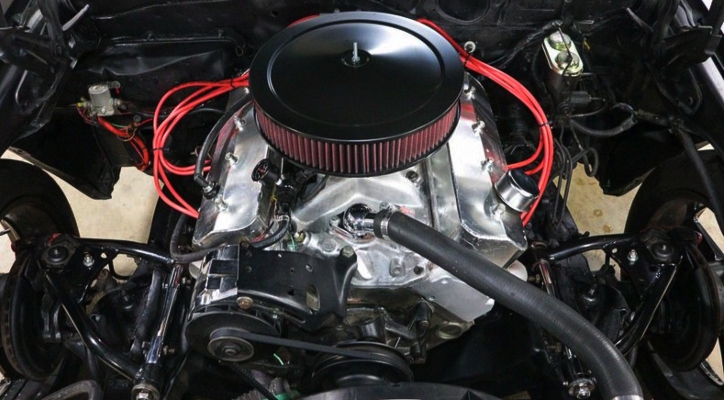 When it comes to power, this Flat Black 1972 Chevy Nova is not a monster. A well massaged 355 Small Block paired with a 4-speed Muncie is not a combo that will allow you to run a single digit 1/4 mile, but the headers makes the V8 engine sounds tough and she will be fun on the street. In case you wonder how much a build like this will cost you, the car was sold at GR Auto Gallery last year for $25,000.
Check out the video to see this 1972 Chevy Nova all the way around and share your thoughts.
---
You May Also Like the Story of Shawn McMurdy's 1972 Chevy Nova Build
---