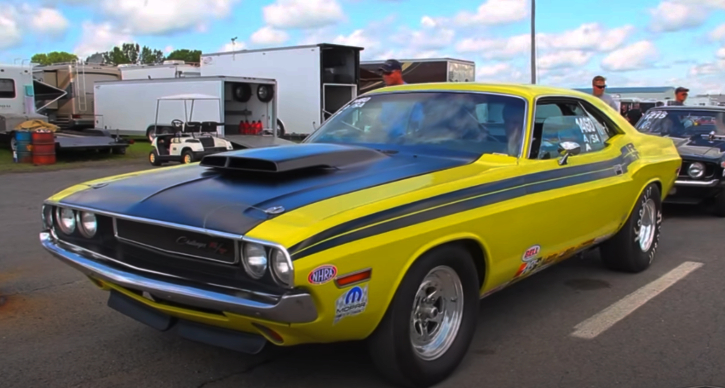 While there is not much action in this Quick Take Mopar video, the first 10-seconds of it can definitely make your day happier. I am talking about the magnificent sound of a well massaged 426 HEMI V8 mill sitting in this 1970 Dodge Challenger R/T engine bay.
It is a drag car, which the owner Phil Panaritis (one of Nick Panaritis brothers) has been racing for more than 30 years in the NHRA. You can find more about the Panaritis Brothers story below this video.
Turn up the volume and hit the play button to hear this snarling 426 HEMI Challenger.
You May Also Like the NHRA Racing History of the Panaritis Brothers