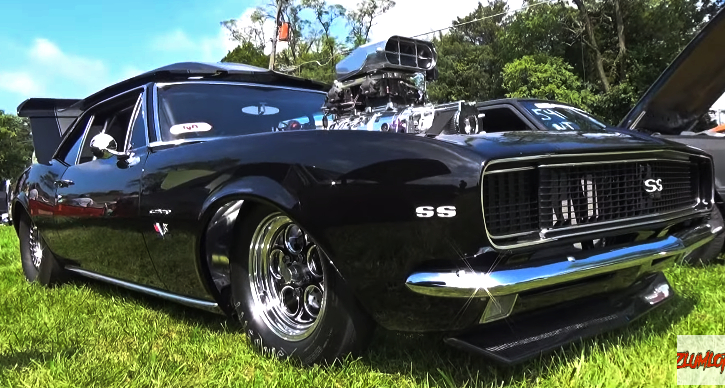 There are plenty of first generation Camaros at every car event you go, and many would say: You've seen one, you've seen them all. This 1967 Chevy Camarro SS is definitely not your average 1st gen, this thing is intimidation on wheels.
It's Black, it has big meats on the rear, full racing interior, and last but not least a chromed out Steve Ismael built V8 mill topped with a monstrous blower. So yeah, if you like Pro Street muscle cars, this 1967 Chevy Camaro is going to impress you.
Check out Zlumlord's video from the Annual Fall Old Mill Car Show in Maryland.
You May Also Like this Stick Shift 1967 Camaro Monster in Action