Today we are going to take a look at one of the toughest builds at the Mopar Madness car show that took place on October 30 at Maple Grove Raceway. A Bad to the bone 1966 Plymouth Satellite owned by Nick and Diane Dankanyin.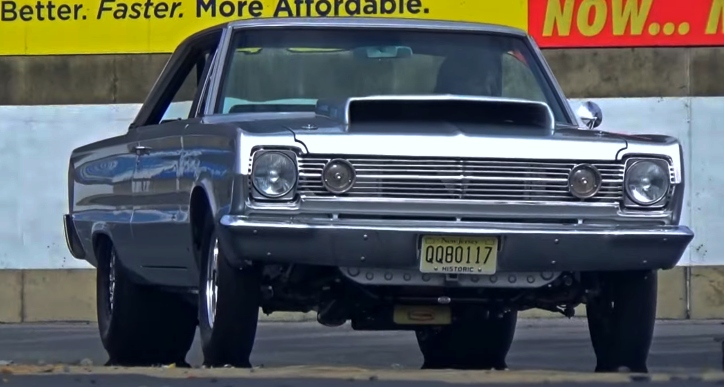 The restoration of this 1966 Plymouth Satellite took 8 years, and I would say that's definitely a well spent time and money. Great body work, show quality paint, and big meats at the rear make the Mopar very intimidating.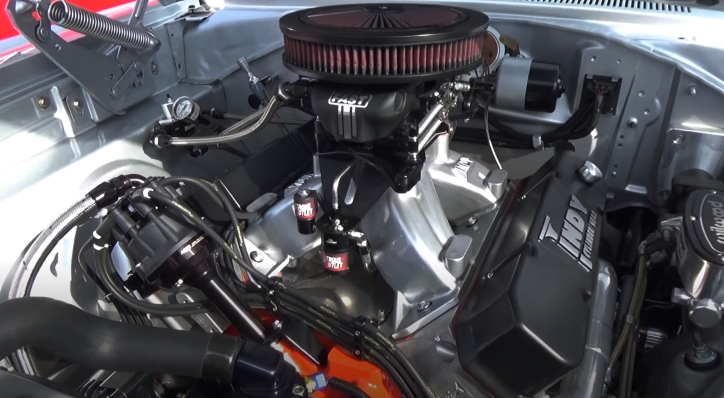 The Dankanyin's 1966 Plymouth Satellite engine bay is fitted with Indy headed 440 V8 mill dressed with tons of go fast goodies as well as adjustable Nitrous Outlet Stinger 2 system that can add from 50 to 500 horsepower.
Play Zlumlord's video to see this awesome 1966 Plymouth Satellite build up close.
You May Also Like the Story of Mike Clanton's Plymouth Satellite 440