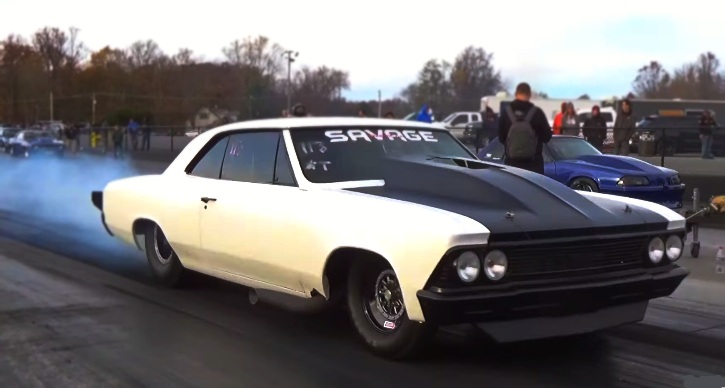 One look at this menacing Chevrolet Chevelle is enough for you to figure, it didn't come to the race track to make friends. Big hood and huge side pipes, Savage is just the right name for this muscle car.
I have no idea what is the set up, but watching this Chevrolet Chevelle running low 9's on the 1/4 mile at Cecil County Dragway is a blast. It even went 8.41 seconds at 158mph on the second pass.
Check out Zlumlord's video to see the Savage Chevelle screaming down the track.
Did You See the Story of Blu McBride's Mean Pontiac Firebird Build?